Why Us
---
From announcing the big news of your pregnancy all the way to your baby's first haircut, we help you keep it all … forever.
With all that there is to do and handle in your first years of being a parent, preserving your memories often becomes a frustrating afterthought. Baby Luxe Club is an exclusive membership designed to have you win the game of keeping all the memories of your baby's most important stages in your heart and well documented for a lifetime of sharing.
The club was developed because so many of the parents who requested newborn photography wanted to return back to us for future photos of their children's milestone moments. This is a perfect solution for new parents or an ideal gift for expecting parents.
Details
---
Benefits of Baby Luxe Club Membership
The club is flexible and can include any three sessions. Most clients like to choose: Pregnancy Portraits, Newborn Portraits as well as a One Year Portrait or Family Portrait.
Special Baby Luxe Club only discounts on all prints, albums, digital collections, photo gifts and framing. Savings of up to 20%.
VIP advanced scheduling so you don't have to think about it
Custom photo app of the favorite selected images from each photoshoot which is perfect for sharing with loved ones and on social media.
A guided journal entry prior to your session about what is special at this stage.
Exclusive member pricing available for Toddler Love Club when they graduate from Baby Luxe Club.
When your baby graduates the Baby Luxe Club, Little's Photography in Fort Lauderdale will provide you a digital record of all of your purchased images and a multimedia slide show of the best images we've taken throughout your time in the club.
Membership Cost for The Baby Luxe Club: $499/regular retail is $1000
What to Expect
---
You can expect a fun experience. Pretty often we will see parents stressing with the thought that they are responsible for the outcome of the photo shoot. Good news, it's not all on you. You don't even have to corral them into the right pose at the right time.
I'm going to let you in on a little secret. What makes Little's Photography baby photographers so special is the experience the clients have during the baby photoshoot. That means you AND your little ones. We shoot in a team of two, a highly trained duo. One is focused on all the technical stuff that goes into creating beautiful portraiture and the other is focused on the fun, the creativity, the connection. Just sit back and enjoy the show. It's all on us and that's the way we like it.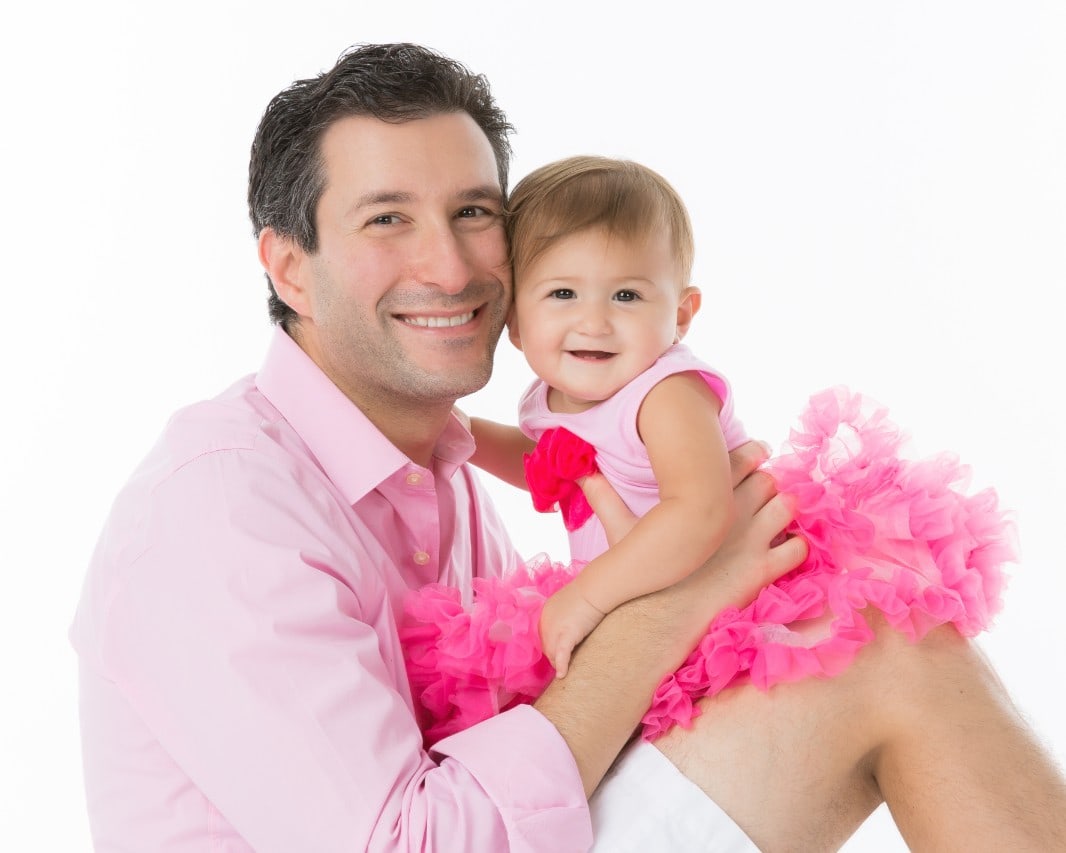 Testimonials
---
"Working with Little's Photography for the past two years has been nothing short of a fabulous experience! My favorite part about working with the team is they take the time to get to know you and your family and work to make every photo shoot and viewing session a fun and memorable experience. We love going to take photos because we know we will all have a great time! Jen also has such a fun personality and makes you feel like you are her only clients. She remembers everything! We started using Little's Photography when our son was born two years ago and we've captured so many sweet memories with the Baby Luxe package. We look forward to using Little's Photography for many years to come!"
– Casey S.
"Magic happens! I was very concerned that having a photoshoot with our 19 month old son would turn into a complete disaster. It was amazing to see our little guy so happy, affectionate and giddy in a foreign setting with a camera on him. Not only that, but we had so much fun! The photos are gorgeous and timeless; we can't wait to get them on our walls! Thank you again Littles for an awesome experience!"
– Elyssa R.
FAQ's
---
How are you going to get my little ones to sit still? They never stop moving.
We don't try to get them to sit still, we move right along with them. And we have time tested tricks that work every time to get the shots we want. Remember, we do this everyday.
---
What if my little ones don't cooperate?
Don't worry. We already know they won't cooperate, their little kids. We don't need them to cooperate. We just want them to be themselves. And when we capture them like that, you'll love us forever for doing so.
---
Will you do a cake smash shoot?
Yes! We love them. So fun. You are responsible for the cake and any decorations you want. We recommend our friends at Sweeter Days Bake Shop for the prettiest and best tasting cakes around.
---
Do you do gender reveals?
Absolutely! Let's have a conversation and see what we can come up with together.
---